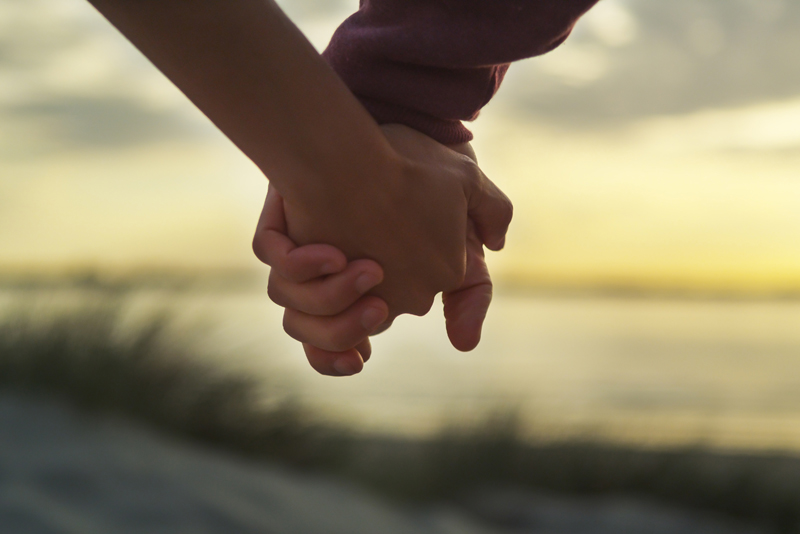 Recipes and information on how to improve your fertility through your diet
Antioxidant Deficiencies And Infertility

A lack of antioxidants can cause oxidative stress which may be at the root of much male and female infertility especially when pelvic blood flow is poor.
Caffeine May Paralyze Fallopian Tubes

Caffeine has been found to increase infertility and miscarriage risks. Fallopian tubes may be especially sensitive to caffeine, another reason why caffeine may be best avoided when trying to conceive.
Can Eating Organic Food Help Fertility?


Simply avoiding the 'dirty dozen,' the twelve most contaminated fruits and veggies can drop your pesticide exposure by eighty percent which could help your fertility and protect your baby-to-be from harm.
Can Genetically Modified Food Harm Fertility?


Animal studies have shown that GM foods lower fertility, learning how to avoid GM foods could protect your fertility and your health.
Chocolate and Uterine Blood Flow

Could chocolate help you to become pregnant?
Dairy Foods and IVF Success

Milk and dairy foods may increase IVF success
Egg Quality, Diet, Lifestyle And Fish Oil

Certain diet styles and lifestyle choices can affect the length of your telomeres which may determine egg quality. Learn what makes a difference.
Fertility Foods - Blueberry Antioxidant Smoothie

A smoothie a day can boost your antioxidant levels to help egg and sperm quality. They are fast, easy, delicious and very nutritious.
Fertility Foods - Gluten Free Chocolate Brownie

If you have recently switched to a gluten-free diet to help your fertility you may be ready for a gluten-free treat or two. Here is how to make a great gluten-free brownie
Fish And Flax Oil May Improve Embryo Quality

Pre-natal fish and flax seed oil may help to improve embryo quality.
Flaxseeds and Infertility

Adding flaxseed to your diet may help your cycles to be more fertile, improve hormone levels and reduce annovulatory cycles.
Folic Acid. Is Synthetic or Natural Best?

Some women may benefit from pre-methylated folate which is more similar to folate from food
Full Fat Dairy May Help Anovulatory Infertility

Women who eat mostly low fat and fat free dairy foods may be exacerbating their annovulatory infertility according to a Harvard study.
Gluten Free Diets And Fertility

A Gluten free diet may help speed conception and prevent miscarriage in women who are celiac or gluten intolerant. But could there be a downside to gluten-free diets?
Gluten Free Diets, Fertility And Arsenic

If you eat a gluten-free diet you may be consuming more arsenic and mercury than you realize. Learn how to reduce your risks to protect male and female fertility.
Gluten, Fertility And Miscarriage

Women with infertility may want to get tested for gluten intolerance / celiac disease if they have unexplained infertility, endometriosis or thyroid autoimmune disease. Hidden gluten sensitivity could be the key to conceiving more quickly and staying pregnant.
Grilling May Compromise Female Fertility

Scorching foods at high temperatures can trigger production of nasty substances called AGEs in food; AGEs can compromise ovarian health and may be wise to avoid while trying to conceive.
High Dietary Folate May Help You Conceive Faster

Having super high levels of dietary and supplementary folate may increase egg fertilization rates significantly according to a 2012 study
High Fiber Diets May Promote Anovulation

Diets high in fiber - especially fruit fiber - can lower estrogen and promote anovulation in some women. If you are anovulatory your diet may benefit from a fiber check.
Higher Folate Levels Linked to IVF Success

Higher intakes of natural folate - not folic acid - may help IVF succeed
Higher Protein Lower Carb Diets May Help Fertility

A small study has shown that increasing dietary protein and restricting carbohydrates may boost IVF success
Improve Fertility With A Mediterranean Diet

A Mediterranean diet has been proven to boost fertility, learn how to adapt your diet to a more Mediterranean style to boost your fertility naturally
Iodine May Speed Pregnancy Success

Optimizing iodine intake may shorten time to pregnancy
Lignan-Rich Foods May Speed Conception

Having a lignan-rich diet may help you to conceive more easily.
Luteal Phase Defect And Dietary Fiber

Excessive dietary fiber may be trigger luteal phase defect.
Mediterranean Diet May Boost Female Fertility

Adhering more closely to a Mediterranean diet can boost female infertility according to a 2011 Spanish study.
Mediterranean Diet May Prevent Birth Defects

The quality of your diet before conception may be able to reduce the chances that your child will have a birth defect such as neural tube defects. A Mediterranean diet may be very protective.
Mercury, Fish And Female Fertility

Too much of the wrong kind of fish may rapidly up mercury levels creating a hazard to fertility and pregnancy wellness. Learn how to choose low-mercury, low-PCB fish.
Milk and IVF Success

Regular milk consumption has been linked with increased IVF success
Preconception Diet May Boosts IVF Success

The quality of your diet may make a big impact on IVF success rates according to a 2012 Dutch study which examined the effect of six food categories on pregnancy rates.
Prenatal Iodine

Before you conceive is the best time to check out whether you re getting enough iodine for pregnancy
Stevia May Harm Fertility

Animal studies have led to concern that the natural sweetener stevia may cause fertility problems when consumed regularly.
Too Much Green Tea May Lower Female Fertility

Green tea catechins have potent anti-estrogenic effects that may lower fertility in women with already low hormone levels.
Watermelon and Female Fertility

Watermelon may be a key food for improving blood flow.
Editor's Picks Articles
Top Ten Articles
Previous Features
Site Map
Content copyright © 2018 by . All rights reserved.
This content was written by . If you wish to use this content in any manner, you need written permission.
Contact Hannah Calef for details.