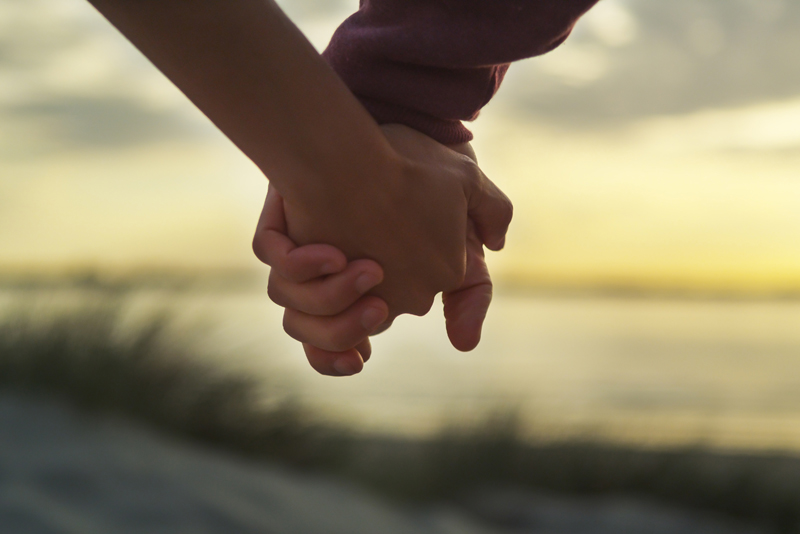 Offering information, advice and hope for those who have experienced pregnancy loss.
Aspirin And Fish Oil May Boost Uterus Receptivity

Combining low dose aspirin and fish oil may help to correct poor blood flow to the uterus which is suspected of being a major cause of implantation failure and recurrent miscarriage.
BPA And Miscarriage

Studies show that BPA can cause miscarriage and implantation failure, learn how to avoid this ubiquitous endocrine disruptor.
DHEA May Drop Miscarriage Rates

DHEA has been demonstrated to trigger a huge in drop miscarriage rates in women with diminished ovarian reserve by protecting chromosomes
Good Thyroid Care May Prevent Miscarriage

Protect your pregnancy against miscarriage even when your TSH is normal. How careful TSH monitoring may help to protect pregnancy.
Insulin Resistance Tied To Recurrent Miscarriage

A test for insulin resistance may help you to get treatment for hidden insulin resistance which could be causing recurrent miscarriage.
Intralipids - How Often Should They Be Used

There are various theories regarding how often one should receive intralipid treatments, this study shows how long intralipid treatment remains effective for most women.
Intralipids Reduce and Miscarriage Risks

Intralipids infusions have been found to effectively reduce elevated levels of NK cells which are associated with increased miscarriage risk, women with implantation failure and recurrent miscarriage may benefit.
Intralipids Versus IVIg, Which Is Best?

Intralipid infusions may be as effective as IVIg for preventing recurrent loss
Malaria Drug Treats Recurrent Miscarriage

An anti-malaria drug has helped a UK women to have a baby after 20 miscarriages.
Miscarriage And Poor Uterine Blood Flow

Poor uterine blood flow - as determined by 3D ultrasound Doppler - may be a determining factor in the success of pregnancy.
Miscarriage History May Up Cardiovascular Risks

Having multiple miscarriage or a single stillbirth may indicate that you have increased risks for cardiovascular events. Extra preventative care may help.
Miscarriage? Take A Thyroid Stress Test

A thyroid stress-test may be able to identify women whose miscarriages are due to poor thyroid function in early pregnancy
MTHFR C677T And Miscarriage

If you have had a miscarriage getting tested for the MTHFR gene mutation can help you get the treatments you need to succeed.
N-Acetyl Cysteine May Prevent Miscarriage

N-Acetyl cysteine is a powerful antioxidant that has been demonstrated to increase the chances of pregnancy continuing past 20 weeks by 290%.
NK Cells May Impair Uterine Blood Flow

High levels of NK cells may impair blood flow to the uterus which is known to increase the risks of miscarriage. Reproductive immunologists test for and treat this condition.
Prednisone Dramatically Reduces Miscarriage Risks

Short-term prednisone during the first trimester has been shown to produce birth rates of over 90% in women with at least 3 prior losses.
Prednisone Or Lovenox For Miscarriage Prevention?

Short-term prednisone combined with baby aspirin and progesterone has been shown to out-perform Lovenox in women with recurrent miscarriage with no side-effects.
Selenium May Protect Against Miscarriage

Having adequate selenium could help your pregnancy to be successful by increasing levels of the body's key antioxidant glutathione.
Sildenafil May Reduce Recurrent Miscarriage

Sildenafil has been demonstrated to reduce the risk of miscarriage in women with a history of recurrent loss, treatment for just one month improves uterine blood flow and positively affects the immunological environment by reducing NK cells and TNF-alpha activity while also increasing antioxidants.
Slow Embryonic Growth Predicts Miscarriage

When an embryo is growing slowly it may indicate that blood flow which to the uterus is poor; correcting uterine blood flow may help a pregnancy to thrive.
Thyroid Hormone Dose Change At Conception

A Harvard study has clearly shown that women with hypothyroidism should increase their thyroid hormone dose upon confirmation of pregnancy then contact their physician for regular monitoring and dose tweaking to stay pregnant and protect their baby from harm.
Thyroid Treatment Drops Miscarriage Rates

Prophylactic treatment with thyroid hormones can significantly drop miscarriage rates in women with mild thyroid dysfunctions, a TSH around 1.0 mIU/L may be protective.
Uterine Blood Flow, Nitric Oxide and Miscarriage

Having adequate uterine blood flow - facilitated by adequate nitric oxide production - may help prevent pregnancy loss
Vitamin B12 And Early Pregnancy Loss

Early pregnancy losses and chemical pregnancies may be linked with low levels of vitamin B12.
Vitamin D May Protect Very Early Pregnancy

Vitamin D is a key factor for adequate progesterone and estrogen production in early pregnancy. Ensuring good vitamin D levels may help to prevent miscarriage
Editor's Picks Articles
Top Ten Articles
Previous Features
Site Map
Content copyright © 2018 by . All rights reserved.
This content was written by . If you wish to use this content in any manner, you need written permission.
Contact Hannah Calef for details.