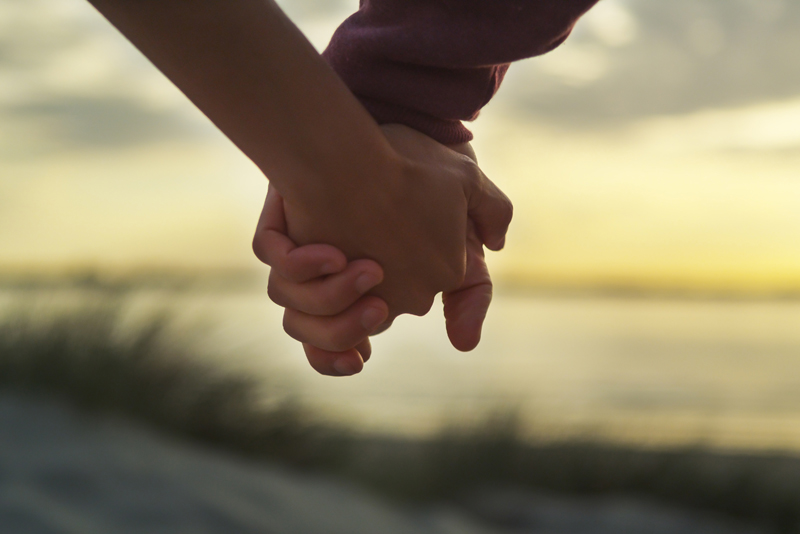 Information on fertility treatments including IVF, mini-IVF, IUI, Femara, Clomiphene Citrate, Tamoxifem, and ICSI with a focus on novel ways to improve success rates.
AMH Test Predicts IVF Success

Testing AMH before IVF can help to fine-tune your fertility treatments for greater success.
Assessing Uterine 'Well-Being' Before IVF Helps

Top infertility clinics may use ultrasound to assess blood flow dynamics to the uterus to predict IVF success; poor blood flow - predictive of IVF failure - can be treated successfully if the test reveals a problem
Can Endometrial Injury Boost Clomid Success?

Endometrial scratch biopsy may almost triple pregnancy rates after Clomid treatment
Can Estrogen Priming Help IVF Succeed?

Estrogen priming is a new tweak on standard IVF protocols to help women with poor response to succeed
Can Estrogen Priming Help Poor Responders?

Estrogen priming IVF protocols can often increase success for women who have previously responded poorly to ovarian hyper-stimulation
Can Hypothyroxinemia Sabotage IVF Success


IVF/ART is known to be a trigger for hypothyroxinemia or low/normal free T4 levels which can be a cause of miscarriage, obstetrical complications and neurological damage to babies. Learn how to avoid hypothyroxinemia with good thyroid care.
Can Myo-Inositol Help Prevent OHSS in PCOS?

Myo-inositol has been found to prevent ovarian hyperstimulation syndrome (OHSS) in women with PCOS and could help your IVF/ART cycle to be safer and more successful. Learn how.
Can Soy Help IVF Succeed?

Women who eat soy regularly may have greater IVF success than those who don't.
Can Tamoxifem Help a Thin Endometrium?

Tamoxifem can help thicken a thin uterus lining.
Can Vitamin D Help Donor IVF Suceed?

Having replete Vitamin D levels may double the chance of donor-IVF succeeding
Depression, Hormones and IVF

Preexisting depression, stress and anxiety can be a trigger for IVF-related depression highlighting the importance of treating preexisting emotional problems before - and during - IVF. Post-IVF estrogen support and good thyroid care may help.
Does Male Weight Affect IVF Success?

Women may have some company when trying to reach their ideal weight before IVF, now dad's too need to trim excess pounds to help IVF succeed. Discover the difference a lighter male can make.
Endometrial Scratch Biopsy Helps IVF Success

Endometrial scratch biopsy can improve IVF success rates and is being used by top IVF clinics to help women increase the odds of IVF success.
Exercise Helps IVF Success in Obese Women

using weight before IVF can up success rates in women who are diagnosed with obesity
How Endometrial Scratch Biopsy Works

Take a peak at how endometrial scratch biopsy may help embryo implantation
Is IVF More Successful in Spring?

Some studies have found IVF fertilization rates are far in Spring. Is this the best time to pursue IVF?
IUI More Successful With Strict Thyroid Care

Strict thyroid care may help IUI to be more successful.
IUI Success Helped By Uterine Scratch Procedure

Uterine scratch biopsy improves the chances of pregnancy with IUI
IVF can quickly trigger thyroid problems

Undergoing ovarian hyper stimulation can quickly trigger hidden thyroid problems in women who are being treated for hypothyroidism
IVF Failure? Hysteroscopy May Help.

When IVF fails, hysteroscopy may diagnose hidden uterine abnormalities which are preventing implantation
L-Arginine May Help Poor IVF Response

L-arginine is one of many adjunctive therapies that may help women with poor response to IVF to finally succeed.
Mo-Inositol, Alpha Lipolic Acid and Embryo Quality

Myo-Inositol and Alpha LIpolic Acid may improve embryo quality in PCOS women undergoing IVF?ART
Myo-Inositol During IVF And Non-PCOS Women

Should you take myo-inositol alongside gonadotropin stimulation in IVF if you don't have PCOS? A 2012 study explores the effects of myo-inositol.
Myo-Inositol May Up Egg Quality And IVF Success

Myo-inositol is being used by top infertility clinics to improve egg quality in women pursuing IVF. Studies have shown that when follicular fluid is rich in this B-vitamin better quality embryos result.
NAC Reduces Homocysteine and Ups IVF Success

Supplementing NAC during controlled ovarian hyper stimulation in IVF/ICSI reduces homocysteine and may increase clinical pregnancy rates.
Ovarian Stimulation Adversely Affects The Thyroid

Forty four percent of women with normal thyroid function may develop thyroid problems that are linked to increased miscarriage risks after ovarian hyperstimulation.
Ovarian Ultrasound Test Predicts IVF Success

A simple ultrasound to count the ovarian antral follicles can predict IVF success, do you know your numbers?
Prophylactic Thyroid Treatment Ups IVF Success

Adding thyroid treatment to ovarian hyper-stimulation may increase embryo quality and drop miscarriage rates.
Saizen Growth Hormone Ups IVF Success

Saizen growth hormone is being used by top fertility clinics to help women with poor ovarian reserve and poor prognosis to conceive successfully.
Sildenafil May Thicken A Thin Uterus Lining

Having a thin uterus lining - under 9 mm - is known to compromise IVF success and increase miscarriage rates, a novel treatment can often help.
Soy Infusion Helps IVF To Succeed

Soy-based 'Intralipid' is a simple, inexpensive and surprisingly effective solution to recurrent pregnancy loss and IVF failure.
Soy May Help IVF Success

Despite controversy surrounding whether or not women should eat soy when trying to conceive research shows that soy may boost IVF success rates when consumed after embryo transfer
Testosterone Offers New Hope For IVF Success


For women who are labeled poor responders, pretreatment with testosterone is a novel way to help IVF succeed and increase pregnancy rates.
Thyroid Antibody Treatement for IVF Success

Thyroid antibodies may cause IVF to fail and can more than double miscarriage rates. Learn about little-used treatments that can help you to have better IVF response, egg quality, embryo quality and higher pregnancy rates.
Trans-Abdominal Egg Retrieval

For an unlucky few, the ovaries may impossible to reach at oocyte retrieval. Trans-abdominal oocyte retrieval may help to ensure that your eggs are retrieved.
Understanding Infertility Treatments

Books to help you understand the high-tech world of infertility treatments.
Whey And Ovarian Hyperstimulation Syndrome

Whey protein may help to prevent or reduce the severity of OHSS when taken from egg retrieval onwards in IVF.
Why Estrogen May Help Comid Cycles

Clomid may be more effective - and safer - when given with estrogen to increase egg quality and fertilization rates, find out why.
Editor's Picks Articles
Top Ten Articles
Previous Features
Site Map
Content copyright © 2018 by . All rights reserved.
This content was written by . If you wish to use this content in any manner, you need written permission.
Contact Hannah Calef for details.