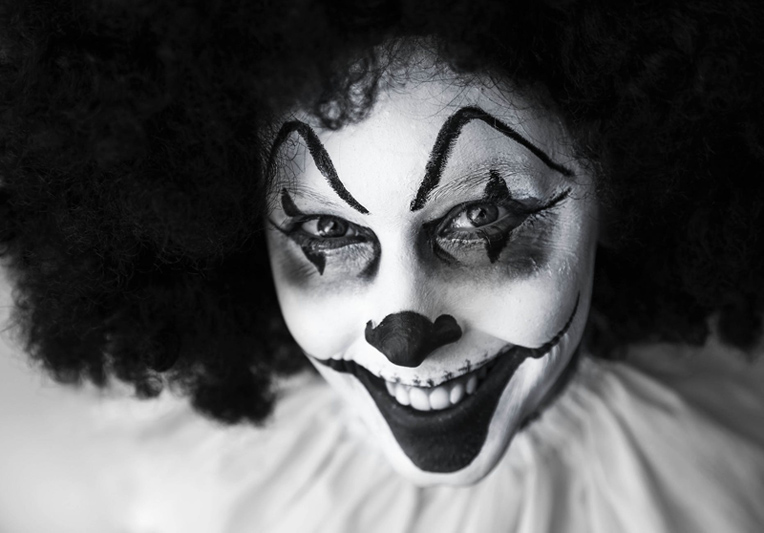 Laughter and Explosions! What´s not to love?
22 Jump Street Movie Review

Where does the sequel of a film designed to directly lampoon 1980s cop shows with the subtlety of a sledgehammer to the face go to top it's predecessor? Well, the second one has its work cut out for it, and there's no better place to cram for it than in college.
American Ultra Movie Review

Think of a stoner. We all know one. Heck, some of us might just be that person. They might smell a little funny, but they're cool and are basically harmless. Got it? Cool. Now what if that person was actually a government agent that could kill you with their roach clip?
Deadpool Movie Review

He's lewd, he's crude, and he fights bad guys in the nude. He's your friendly neighborhood Deadpool, and he's here to make you fall in love again.
Ghostbusters (1984) Movie Review

The classic. The original draft was 300+ pages, because Dan Aykroyd himself is a certified wacko. But thankfully, this was a film crafted by not just one genius, but several. The result was so popular it's been in the cultural lexicon to this day, getting its own reboot.
Ghostbusters (2016) Movie Review

Now I'm not sure if you've heard, but Ghostbusters got a remake. I wouldn't be surprised if you hadn't, it's been kinda under the radar. It's with an all-female lead cast as well, so there's something new. Here's my review of this movie that would never be at the center of any kind of internet hate.
Hot Fuzz Movie Review

Strap in for the most fun you're ever going to have in the idyllic English countryside. It's a cop movie that's a love song to other cop movies, but also manages to be better than those it tries to glorify. It's an absolute riot. But it's British, so it's a very formal riot.
Kill Me Three Times Movie Review

Do you guys remember The Whole Nine Yards? Do you guys like Australia? Would you guys like to watch The Whole Nine Yards in Australia? What if it starred Simon Pegg? I gotcha now, don't I? No? What if I told you it has a Hemsworth in it? Checkmate.
Kung Fury Movie Review

On the twenty-eighth of May, two thousand and fifteen, the greatest half-hour movie of the 1980s premiered on the internet. I watched it. You guys, I have to talk to you about it. It's all just… too much to speak of here. Click the link.
Movie Review - Men In Black 3

The most recent Men In Black installation might not be on your radar, but it's a good watch. With a new spin on the same old partner dynamic we've come to expect from the series and an immensely satisfying twist at the end, it's easy to say that this "Black" is the best "Black."
No Holds Barred Movie Review

Are you ready for an unprecedented display of strength and determination? Well, strap in and get yourself ready for an adventure so tough, so manly, so '80s, you just might dookie yourself.
Oscar Movie Review

I didn't know this was a John Landis movie, I promise. I just have a habit, I guess. This quick little piece of business is… frenetic to say the least. But I guess that's what happens when you make a corny movie about the day a gangster goes straight
Pain and Gain Movie Review

What happens when a few meatheads decide to kidnap a guy? Nothing good, but it's pretty funny. In an incredibly morbid and sad kind of way, but funny.
Ride Along Movie Review

Here's a premise for a movie: take a buddy cop scenario, remove the buddy, add "Are We There Yet" levels of over-protectiveness and macho showboating, then throw in Kevin Hart. This better make money, I hope, because it's not trying to do anything else.
Sharknado Movie Review (Yep.)

Picture this: the biggest hurricane in existence is coming to Los Angeles (for some reason that defies meteorological logic). On its own, it will cause untold damage. But in its trip across the Pacific, it has sucked up an untold amount of deadly sharks (???) on the way. I wish I was kidding.
Spy Movie Review

Melissa McCarthy is the eye in the sky (and lapel, and around the corner, and in the laundromat) for a top agent in the CIA. But when he's killed in action, she forces herself into the investigation, and uncovers a web of intrigue that she never expected. Also, Jason Statham.
Super Troopers Movie Review

Super Troopers is the breakout film of comedy troupe Broken Lizard, about a group of dysfunctional highway police officers. The film is so well-regarded that its long-awaited sequel has crowd funded over four million dollars. Here's a review of the original as we wait for the new one.
The Interview Movie Review

A year ago, the world collectively pooped its pants when Hollywood's stoner power couple Seth Rogen and James Franco decided to made this movie about two bumbling Hollywood wannabes being recruited to assassinate the leader of North Korea. Was it worth all the panic? No, no it was not.
The World's End Movie Review

Gary King's only regret and biggest problem is that time keeps moving past high school. So when he cons his old mates into an retrying an epic pub crawl they couldn't complete when they were in their prime, exactly the last thing you'd expect to complicate his plan happens.
They Live Movie Review

In the 80s, action flicks and pro wrestling came together in an amazing storm of testosterone and explosions. One of the most iconic was this John Carpenter film starring the late, great Rowdy Roddy Piper. To honor his recent passing, let's revisit this classic tale of aliens and mullets.
Zootopia Movie Review

This world is animals. One little bunny, Judy Hopps, wants to be a cop in the big city of Zootopia. When she finally makes it, she discovers that life in the big city isn't all it's cracked up to be, and that even the littlest chance to do good can change the world.
Editor's Picks Articles
Top Ten Articles
Previous Features
Site Map
Content copyright © 2018 by . All rights reserved.
This content was written by . If you wish to use this content in any manner, you need written permission.
Contact Ricardo Castano IV for details.