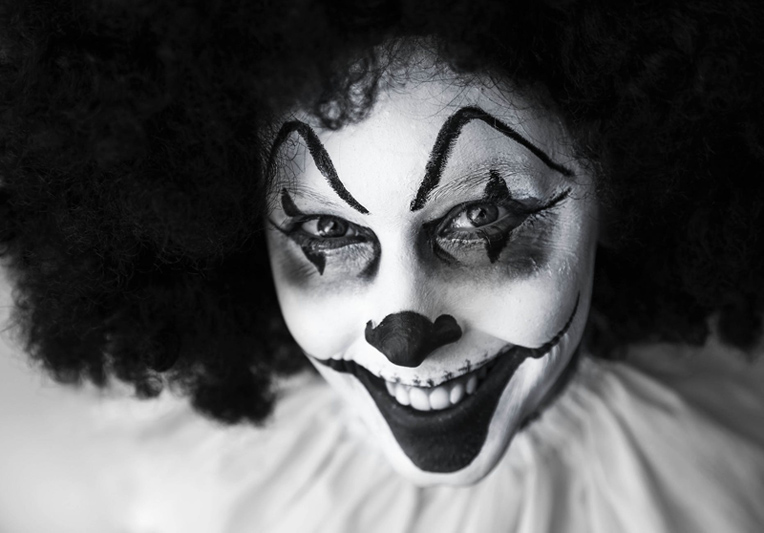 Comedies with less than happy subject matter, but still make us giggle!
Bernie Movie Review

On the list of things that wouldn't hurt a fly, small-town mortician Bernie Tiede falls somewhere between "a gentle breeze" and "a blade of grass." So why was he convicted of the cold-blooded murder of a sweet little old lady? Also, did I mention this was based on a true story?
Burke and Hare Movie Review

How exactly do you take 16 homicides back in the 17th century and try to make them funny? You make Simon Pegg and Andy Serkis the people who killed them all. Yeah, it's kind of hard to watch anything they do and not laugh. Unless the movie they're in isn't that great.
Death To Smoochy Movie Review

To honor the passing of Robin Williams, I take a look back at the role I most fondly remember him in. This film flopped at the box office, its dark plot clashing a bit too garishly with its characters, but it remains a prime example of why Robin was one of the all-time greats.
Horror Comedies - My top 5 list

Silly, scary and full of dark humour - these horror comedy movies are my pick of the genre.
John Dies At The End Movie Review

John and Dave are twenty-something slackers with zero ambition. That hasn't stopped them from unwittingly becoming the only people possible of saving the human race from annihilation. A violent and irreverent comedy, John Dies at the End is best watched without kids, and accepted without question.
Small Apartments Movie Review

A movie review three years in the making, based off a novel that took three days to write. A film that really defies much description. There's a bald guy. He killed his landlord. And everything happens.
The Ladykillers Movie Review

Dr. Goldthwait Higginson Doyle is an academic man with not-so-academic motivations. His new landlady happens to live in the perfect staging point for a grandiose heist he has planned, but tricking her into believing he and his cohorts are on the up and up might prove just a bit beyond his depth...
The Skeleton Twins Movie Review

It's not exactly a continuation of Giggleween, per se… It's just got "Skeleton" in the name. However, this darkly comedic film treads the line between the funny and the dramatic very well, and for a cast of comedy heavy-hitters, it seems to transition between the two effortlessly.
Editor's Picks Articles
Top Ten Articles
Previous Features
Site Map
Content copyright © 2018 by . All rights reserved.
This content was written by . If you wish to use this content in any manner, you need written permission.
Contact Ricardo Castano IV for details.