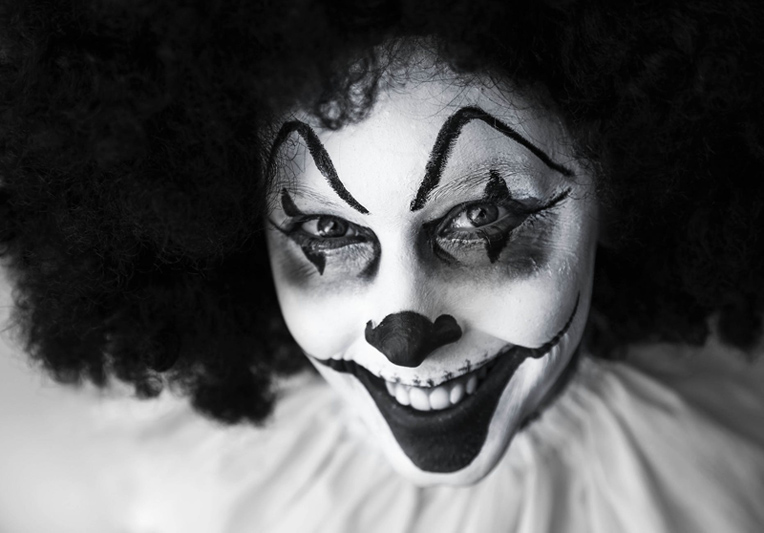 An interesting blend of the spooky and the silly.
A Fantastic Fear of Everything Movie Review

Jack Nife is a writer with a terrible name. He's afraid of everyone and everything around him, but a meeting of a lifetime is forcing him to leave his only shelter--his house. Giggleween continues with this odd and only slightly offensive treatment of mental illness played up for laughs.
Army of Darkness Movie Review

The final and most shameless film of the Evil Dead trilogy makes for an instant Halloween classic. Rather than being a flat-out slasher flick like the previous movies, Army of Darkness takes us on a dark and twisted fantasy adventure that makes it the perfect epic ending for Giggleween!
Beetlejuice Movie Review

This funny and spooky mashup from Tim Burton's breakout period in the 80s is still a classic today. It's classic Burton, with animation and art that can't be mistaken. Be wary though, even though this movie is rated PG, it's not really for little kids. But mom and dad will have a blast.
Cabin in the Woods Movie Review

HAPPY GIGGLEWEEN! I figured the best way to close out this year would be with an excellent breakdown of the genre entirely. This film isn't just a scary movie - it's the blueprint to all of them, and an explanation as to why they're all so similar, which may just blow your whole world away...
Housebound Movie Review

In the lightest sentencing for robbing an ATM ever, Kylie is under house arrest. Unfortunately, she finds herself arrested to the one she grew up in, home to her chatty but annoyingly positive mother, who believes the house is haunted. Kylie laughs it off, until she starts noticing things herself...
Krampus Movie Review

Santa sees you when you're sleeping, knows when you're awake. He knows if you've been bad or good, so be good for goodness' sake. Because if you aren't, a magical Christmas demon to punish you and your families for all of their sins, condemning you to fire and brimstone. Merry Christmas!
Shaun of the Dead Movie Review

What would a modern-day zombie apocalypse look like from the average Joe's perspective? Turns out, it's a bit less heroic and a bit more practical than other movies would have you think. This new Giggleween classic is a relentless blend of humor and gore, and is worth seeing at least twice.
Tucker and Dale vs. Evil Movie Review

Ever watch those scary movies starring genetically-surplused mountain people torturing pretty young white people? Scary Funny Month continues with a look at the other side of the equation, and asks the question we never wondered - what's a regular day in the life of those people like?
Editor's Picks Articles
Top Ten Articles
Previous Features
Site Map
Content copyright © 2018 by . All rights reserved.
This content was written by . If you wish to use this content in any manner, you need written permission.
Contact Ricardo Castano IV for details.