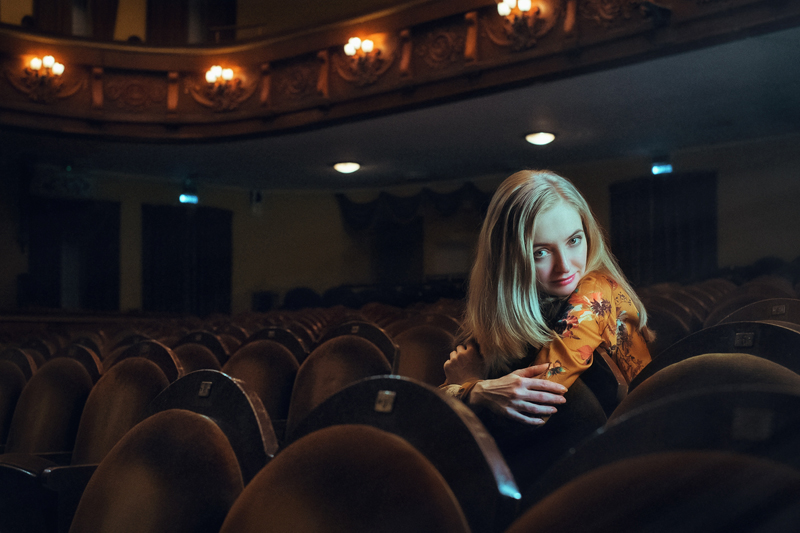 Films that consider love in all its forms.
33 Postcards Film Review

"33 Postcards" is a unique film about a young woman's search for identity. Mei Mei, orphaned as a toddler, travels from China to Australia to meet her foreign sponsor. Will he accept her as his daughter? Directed by Pauline Chan, this movie is a meditation on family, love and redemption.
All Our Desires Film Review

An intelligent chick flick from director Philippe Lioret. A young wife, mother, and judge is diagnosed with a terminal illness. She races against time to resolve her most personal case and secure the future of her family.
Aurora (2019) Film Review

Writer-director Miia Tervo tackles serious issues, alcoholism and immigration, with humor and grace in her debut feature, "Aurora".
Coco Chanel & Igor Stravinsky Film Review

Blending historical fact with fiction, this film imagines a passionate love affair between two cultural icons of the 20th century. Anna Mouglalis and Mads Mikkelsen reinvent "Coco Chanel & Igor Stravinsky".
Heaven Knows, Mr. Allison Film Review

An appropriate film for Memorial Day weekend, "Heaven Knows, Mr. Allison" stars Robert Mitchum as a marine corporal stranded in the South Pacific during World War II. Deborah Kerr, in an Oscar-nominated role, plays his unlikely love interest.
Holiday Affair Film Review

"Holiday Affair" stars Janet Leigh as a World War II widow unwilling to let go of the past. Robert Mitchum plays the unconventional dreamer who shows her how to live in the present and embrace an uncertain future.
I'll See You In My Dreams Film Review

An independent woman who has closed the door on love finds that life still holds some surprises. Blythe Danner and Sam Elliott star in this bittersweet love story from director Brett Haley.
Learning to Drive Film Review

A woman stunned by the dissolution of her marriage regains a sense of self-reliance by learning to drive. Patricia Clarkson and Ben Kingsley star in this thoughtful drama from director Isabel Coixet.
Love Is All You Need Film Review

"Love Is All You Need" is a romantic drama/comedy starring Trine Dyrholm as a breast cancer survivor. Pierce Brosnan plays the widower who enters her life when she travels to Italy for her daughter's wedding. Susanne Bier directs this life-affirming love story.
Mobius Film Review

"Mobius" is a contemporary love story wrapped in a cloak of international espionage. Inspired by Hitchcock's "Notorious", the film stars Jean Dujardin, Cecile De France and Tim Roth.
Open Hearts Film Review

A Danish doctor finds his life disrupted when his wife accidentally runs down a young graduate student. Susanne Bier directed this critically acclaimed Dogme 95 film. What is Dogme 95? Read on.
Robin and Marian Film Review

"Robin and Marian" is an adult corrective to the "happily ever after" versions of the Robin Hood tale. Sean Connery and Audrey Hepburn are perfectly matched in this multi-layered story of an aging hero.
The Face of Love Film Review

An adult drama that hovers on the edge of suspense, "The Face of Love" stars Annette Bening as a grieving widow who chances upon her deceased husband's exact twin. How long can she keep her new love, played by Ed Harris, from discovering the truth?
The Words Film Review

Bradley Cooper plays best-selling novelist Rory Jansen, who has not earned his success. When someone appears who can expose the truth, Jansen risks losing his career and his wife. This romantic drama also stars Zoe Saldana, Jeremy Irons and Dennis Quaid.
Up for Love Film Review

Diane, a divorced lawyer looking for love, meets a successful architect with personality to spare. The problem? He stands just over four feet tall. Jean Dujardin and Virginie Efira star in this charming romantic comedy.
Editor's Picks Articles
Top Ten Articles
Previous Features
Site Map
Content copyright © 2018 by . All rights reserved.
This content was written by . If you wish to use this content in any manner, you need written permission.
Contact Angela K. Peterson for details.