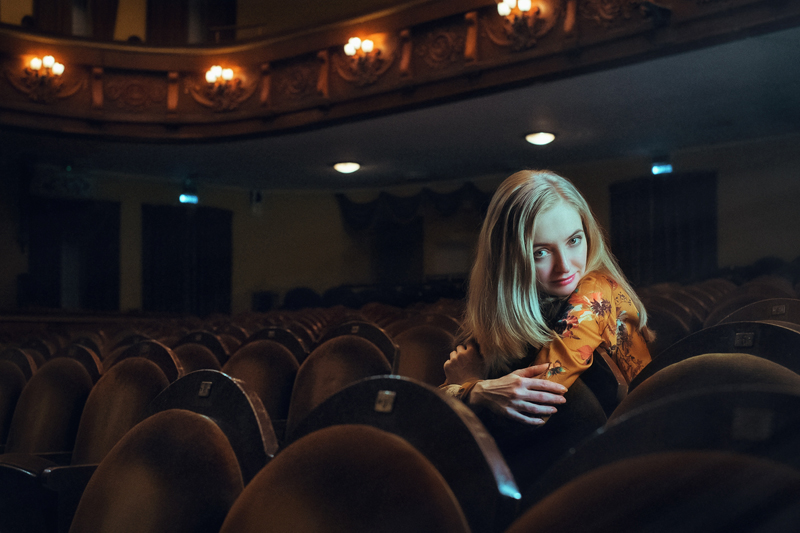 Films that explore contemporary political issues and films that keep us on edge.
Arbitrage Film Review

"Arbitrage" is a nail-biting suspense film set in the world of high finance. Richard Gere plays a wealthy businessman who must outwit regulators and the police in order to save his fortune and reputation.
Balibo Film Review

"Balibo" is a tense, intelligent political thriller based on real-life events. The film is also a timely reminder that journalists put their lives on the line in service of the truth. Anthony LaPaglia and Oscar Isaac deliver nuanced, passionate performances.
Child 44 Film Review

An authoritarian state allows criminality to flourish because it refuses to acknowledge the truth. Tom Hardy stars in this dark and gripping tale, based on the best-selling novel by Tom Rob Smith.
Colosio the Assassination Film Review

Shock and turmoil grip the Mexican establishment when Presidential candidate Luis Donaldo Colosio is assassinated. Intelligence officer Andres Vazquez is asked to head a secret investigation into the murder. But searching for the truth puts his life, and the lives of his family, in danger.
Girls of the Sun Film Review

Women's experience of war inspired writer-director Eva Husson's film "Girls of the Sun". Set in Iraq, this unusual drama tells the story of a woman kidnapped by ISIS who then leads a group of female soldiers in the fight against terrorism.
In Order of Disappearance Film Review

A typical revenge thriller is the cinematic equivalent of fast food: familiar and instantly forgettable. "In Order of Disappearance", a violent winter tale set amidst endless expanses of white, is more substantial fare.
Juggernaut Film Review

A home-grown terrorist plants seven bombs on a British ocean liner. The authorities have twenty-four hours to find him and save the passengers. This overlooked gem from the seventies stars Anthony Hopkins, Omar Sharif, Richard Harris, and Shirley Knight.
Last Embrace Film Review

When Jonathan Demme died on April 26th, 2017, most of the headlines referenced his 1991 film "Silence of the Lambs". "Last Embrace" (1979) does not have a character with the shock value of flesh-eating Hannibal Lecter, but is worth a second look.
Law of the Land Film Review

A meditation on fatherhood in the guise of a revenge thriller, "Law of the Land" is the debut feature from Finnish filmmaker Jussi Hiltunen.
Marlina Film Review

An island gang who terrorizes young women meets its match in "Marlina the Murderer in Four Acts". Indonesian writer-director Mouly Surya crafts a neo-Western with an emphatically feminine point-of-view.
Night Moves (1975) Film Review

Gene Hackman stars as a disillusioned, but tenacious, private detective. "Night Moves" is one of the six films Dede Allen edited for director Arthur Penn. I focus on her career in this review.
Outland Film Review

"Outland" is a sci-fi thriller that deserves another look. Sean Connery's outstanding performance as an honest cop who uncovers corporate corruption is the main attraction.
Sam Shepard and Cold in July Film Review

"Cold in July" is a dark, heart-pounding thriller that also features Sam Shepard in one of his final roles. Michael C. Hall and Don Johnson co-star.
Sicario Film Review

FBI agent Kate Macer knows the battle between drug traffickers and law enforcement is at a stalemate. When she joins a special task force, however, Kate finds herself caught between opposite sides of the law. Emily Blunt, Benicio Del Toro, and Josh Brolin star in "Sicario".
The Day of the Dolphin Film Review

"The Day of the Dolphin", released in 1973, is the third and final collaboration between screenwriter Buck Henry and director Mike Nichols. Completely different from "The Graduate" or "Catch-22", this unique political thriller based on interspecies communication is still worth viewing.
The German Doctor Film Review

Writer-director Lucia Puenzo crafts an unsettling coming-of-age drama based on her country's dark past. The dramatic vistas of Argentina's Patagonia region form the backdrop for this story of Nazi fugitive Josef Mengele and his plans to experiment with the life of young Lilith and her family.
The Hollow Point Film Review

An Arizona border town is rocked by violence when a drug cartel assassin comes to town. Ian McShane and Patrick Wilson star.
The Lady in the Car with Glasses and a Gun Review

Danielle, a young secretary, "liberates" her boss's car and sets off for the French Riviera. The lark threatens to turn into a nightmare as she falls for an Italian thief and her grip on reality begins to slip.
The Nile Hilton Incident Film Review

Winner of the World Cinema Dramatic Prize at the 2017 Sundance Film Festival, this is a contemporary film noir set against the backdrop of the Arab Spring. "Zero Dark Thirty" actor Fares Fares stars.
The Secret in Their Eyes (2009) Film Review

Benjamin Esposito, retired criminal investigator, decides to write a book about a murder case that has haunted him for twenty-five years. Will re-examining the facts provide new answers, or simply open old wounds? This film is the basis for the 2015 remake with Chiwetel Ejiofor and Julia Roberts.
The White Knights (2015) Film Review

A charity organization heads to an African country racked by civil war. Their ostensible mission is to rescue orphans, but all is not what it seems in Joachim Lafosse's politically-charged film.
Editor's Picks Articles
Top Ten Articles
Previous Features
Site Map
Content copyright © 2018 by . All rights reserved.
This content was written by . If you wish to use this content in any manner, you need written permission.
Contact Angela K. Peterson for details.