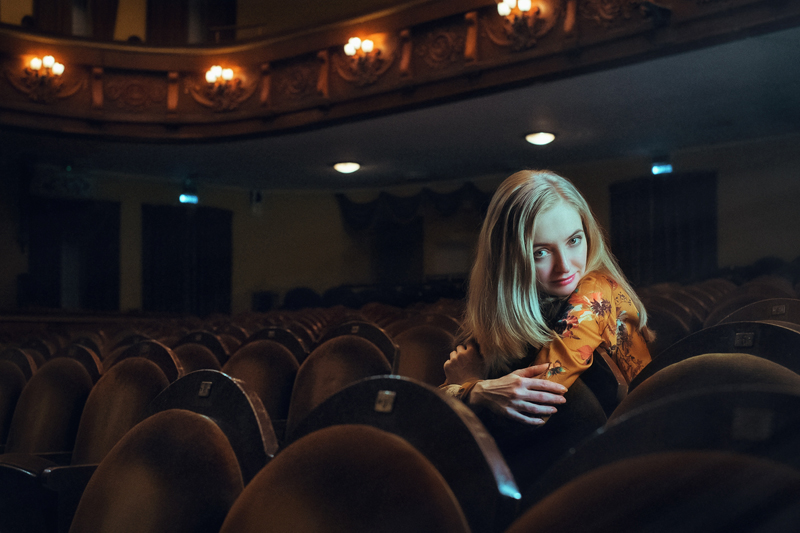 Independent filmmakers have smaller budgets but more freedom to create.
1,000 Times Good Night Film Review

Rebecca Thomas, photojournalist, travels to the world's combat zones to document injustice and violence. Her family constantly fears for her safety. After she is injured in a suicide bombing, can she reconcile her career with her family life?
5 Days of War Film Review

August 2008 and the Beijing Olympics have just begun. Thomas Anders thinks the war he is covering in the former Soviet state of Georgia is more important. Can he get anyone to listen?
99 Homes Film Review

The economic meltdown of 2008 and the subsequent home mortgage crisis set the stage for "99 Homes". A construction worker is evicted and finds the only work available is forcing others out of their homes. Ramin Bahrani's film is a masterful depiction of survival and redemption.
A Flash of Green Film Review

"A Flash of Green" features Ed Harris in his first leading role. Harris plays a newspaper reporter drawn into a dirty political fight that pits conservationists against real estate developers. Blair Brown plays the woman Harris loves, Richard Jordan co-stars as a devious politician.
A Girl Walks Home Alone at Night Film Review

A horror/western/love story that features a female vampire and is set in Iran? You've never seen anything quite like Ana Lily Amirpour's genre-bending debut feature film.
Danny Collins Film Review

Is it ever too late to change your life? A letter from John Lennon prompts an aging pop star to examine his ways in "Danny Collins". Al Pacino and Annette Bening star in this directorial debut from Dan Fogelman.
Honey Film Review

Actress Valeria Golino, whose English-language films include "Rain Man" and "The Indian Runner", steps behind the camera to direct her first feature. "Honey" tackles the difficult subject of assisted suicide via an engaging heroine and her unlikely friendship with a cantankerous older man.
I Am Yours Film Review

Mina is a character struggling to fulfill her romantic and independent desires against the wishes of her conservative family. This semi-autobiographical film is the debut of writer/director Iram Haq.
Spotlight Film Review

A film in the tradition of "All The President's Men", "Spotlight" follows a team of investigative journalists as they uncover widespread sexual abuse perpetrated against children by Catholic priests. "Spotlight" won the Academy Award for Best Picture in 2016.
Sunrise Film Review

As a child, filmmaker Partho Sen-Gupta was the victim of an attempted kidnapping. He explores the subject of missing children and the devastating effects on their parents in his rain-soaked, neo-noir film "Sunrise".
The Caller Film Review

Frank Langella and Elliott Gould star in a story of corporate malfeasance and wartime resilience. Directed by Richard Ledes, "The Caller" won a Tribeca Film Festival award for best narrative feature set in New York city.
The Hero Film Review

Sam Elliott delivers the performance of his career as a fading Western actor looking to redeem himself. Elliott is reunited with his "I'll See You in My Dreams" director, Brett Haley.
The Last Rites of Joe May Film Review

Dennis Farina delivers an exceptional performance as a self-absorbed hustler who loses all his worldly possessions. Will he learn a lesson about human relationships or die an unlamented death?
The Lesson Film Review

A teacher's illusion of control is shattered when she is beset by a series of economic disasters. What lesson awaits her in this tense drama from Kristina Grozeva and Petar Valchanov?
The Runner Film Review

A Louisiana congressman clashes with the oil industry after the catastrophic Deepwater Horizon spill in 2010. When Colin Pryce is forced to resign after the press uncovers an adulterous affair, will his ambition triumph over his idealism? Nicolas Cage stars as "The Runner".
The Shepherd Film Review

Jonathan Cenzual Burley's third feature film contrasts the beauty of the Spanish countryside with the pressures of the modern world. A contented shepherd is forced to take drastic action when a land developer threatens to bulldoze his farm.
The Stanford Prison Experiment Film Review

Billy Crudup stars as a psychology professor who sets up a mock prison and is stunned by the results. Filmed with the cooperation of Dr. Philip Zimbardo, this is "The Stanford Prison Experiment".
Editor's Picks Articles
Top Ten Articles
Previous Features
Site Map
Content copyright © 2018 by . All rights reserved.
This content was written by . If you wish to use this content in any manner, you need written permission.
Contact Angela K. Peterson for details.