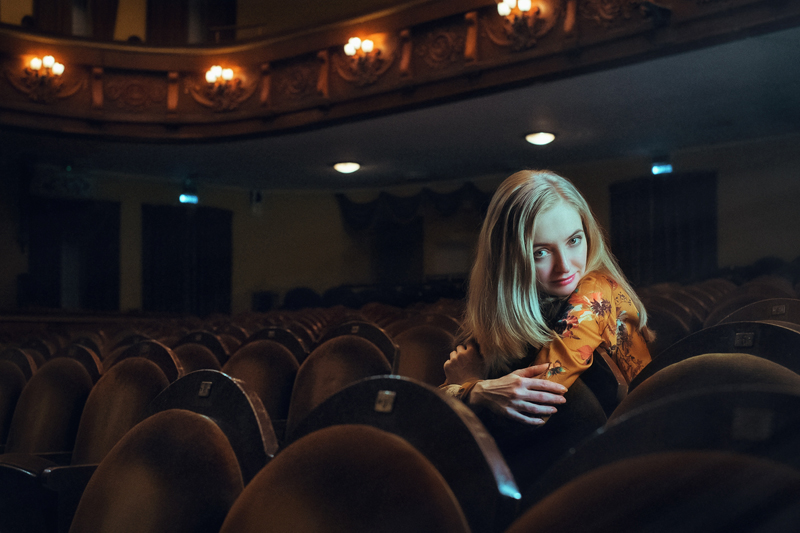 The protagonist could be a cop or a criminal in this genre that explores the illicit and dangerous side of life.
A Most Violent Year Film Review

Abel Morales has a business that is under threat. His trucks are being hijacked and his employees are physically assaulted. Does he respond using the same violent tactics? "A Most Violent Year" is J.C. Chandor's third film as writer and director.
Animal Kingdom Film Review

It is survival of the fittest in this Darwinian crime drama set in Melbourne. Young Josh Cody is torn between the demands of his dysfunctional criminal family and the precepts of the law. "Animal Kingdom" is the impressive debut feature from writer/director David Michod.
Beauty and the Dogs Film Review

Writer-director Kaouther Ben Hania fashions a powerful indictment of police corruption that occurs in the midst of Tunisia's Arab Spring. Newcomer Mariam Al Ferjani plays a sexual assault victim who refuses to be silenced.
Blackhat Film Review

Acclaimed director Michael Mann returns with another crime drama. Chris Hemsworth stars as an imprisoned hacker who is offered his freedom in return for helping the FBI hunt down the ultimate cyber criminal.
Border Incident Film Review

A surprisingly contemporary crime drama produced in 1949, "Border Incident" stars Ricardo Montalban as a Mexican police agent. He goes undercover to capture the murderers of Mexicans working in California's agricultural industry.
Crime Wave Film Review

Director Andre de Toth elevates this B-picture through his use of stunning black-and-white photography and creative composition. An authentic performance by Sterling Hayden anchors this crime drama shot on location in 1950s Los Angeles.
Dead Bang Film Review

Los Angeles detective Jerry Beck uncovers a white supremacist plot while investigating the murder of a fellow officer. Don Johnson delivers one of his best performances in this 1989 crime drama, directed by John Frankenheimer.
Euthanizer Film Review

Finns are engaged in far more peculiar forest activities than raking if "Euthanizer" is any indication. While the film is an offbeat and violent revenge fantasy, "Euthanizer" has a philosophical underpinning that makes it strangely effective. This is Finland's official entry for the 2019 Oscars.
Gibraltar Film Review

Betrayal is rife in "Gibraltar". Gille Lellouche stars as a morally compromised businessman turned drug informant. Unjustly imprisoned by his own government, "Gibraltar" is based on the true-life story of Marc Fievet.
Gomorrah Film Review

"Gomorrah" has been called the "anti-Godfather" for its stark, unromantic depiction of organized crime. Based on the bestselling book by Roberto Saviano, "Gomorrah" is a fascinating and chilling vision of a society on the brink.
Imperium Film Review

Daniel Radcliffe sheds his Harry Potter persona, and his British accent, in this disturbing drama from writer-director Daniel Ragussis. Radcliffe plays an introverted FBI agent who goes undercover to infiltrate the white supremacist movement.
In Her Name Film Review

"In Her Name" is a gripping true crime story based on the Bamberski case. A father spends nearly three decades trying to bring his daughter's murderer to justice.
La Scorta Film Review

Ricky Tognazzi's film tells a story of corruption and Mafia violence from the viewpoint of a fearless judge and his four bodyguards. Starring Claudio Amendola and Enrico Lo Verso, "La Scorta" will appeal to fans of "Serpico" and "Chinatown".
Marshland Film Review

Two police officers in post-Franco Spain search for a serial killer while battling their own demons. A police procedural with a political subtext, "Marshland" won every major film award in Spain.
Mikey and Nicky Film Review

Elaine May, known for her comedic gifts, takes a detour into noir for her third feature film. Influenced by the maverick indie director John Cassavetes, and starring Cassavetes and Peter Falk, "Mikey and Nicky" is an unflinching look at friendship and betrayal in the urban jungle.
Mystery Road and Goldstone Film Review

Detective Jay Swan, an Indigenous Australian, is the hero of two excellent Australian crime thrillers, "Mystery Road" and "Goldstone". Aaron Pedersen gets the starring role he deserves, written for him by filmmaker Ivan Sen.
Narc Film Review

Ray Liotta and Jason Patric star as emotionally troubled police officers investigating drug-related crime in Detroit. "Narc" features outstanding performances and an unflinching depiction of life on the streets.
Spare Parts Film Review

"Sight & Sound" magazine ranked "Spare Parts" as one of the 10 most important films of the New Europe. Writer/director Damjan Kozole takes an uncompromising look at the business/exploitation of undocumented migrants in his native Slovenia.
Straight Time and Cisco Pike Review

Two underseen gems from the 1970s that feature an amazing roster of acting talent: Dustin Hoffman, Gene Hackman, Kris Kristofferson (in his debut role), Kathy Bates, Gary Busey, Karen Black, Theresa Russell, and Harry Dean Stanton (in both films).
The Connection Film Review

Jean Dujardin stars as Pierre Michel, an investigative judge determined to wipe out crime boss Gaetan Zampa. Filmed on location in Marseille, "The Connection" is an elegant and sophisticated take on the period crime thriller.
The Drop Film Review

Writer Dennis Lehane, who penned "Shutter Island" and "Mystic River", creates another memorable gallery of characters in "The Drop". Tom Hardy and James Gandolfini star as cousins who operate a Brooklyn bar under the control of a Chechen mobster. An ill-fated robbery leads to deadly consequences.
Wind River Film Review

Taylor Sheridan wrote and directed this sober tale about the rape and murder of Native American women on the Wind River Reservation. Jeremy Renner and Elizabeth Olsen star.
Editor's Picks Articles
Top Ten Articles
Previous Features
Site Map
Content copyright © 2018 by . All rights reserved.
This content was written by . If you wish to use this content in any manner, you need written permission.
Contact Angela K. Peterson for details.