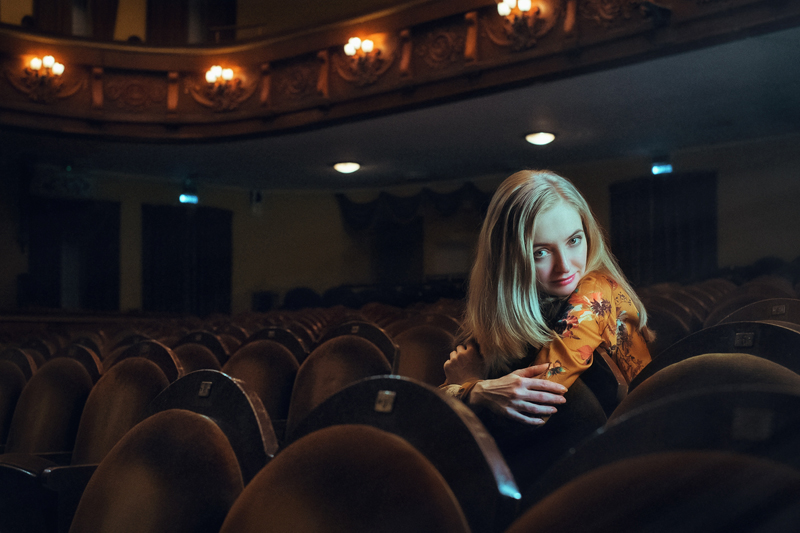 Using the same dramatic elements as narrative films, documentaries inform us about the world in which we live.
Alison Film Review

"Alison" is an astonishing story of one woman's strength and resilience in the aftermath of sexual violence. This documentary from South Africa is directed by Uga Carlini.
Amy Film Review

Flamboyant, brash, uncompromising, and vulnerable, singer Amy Winehouse was a brilliant talent with unlimited potential. Asif Kapadia's film, "Amy", depicts her meteoric rise to fame and her tragic struggle with addiction.
Conscience Point Film Review

Some of the most expensive real estate in America sits atop land stolen from the Shinnecock Nation in 1859. Do they still have rights to the land? Treva Wurmfeld explores the issue in her documentary "Conscience Point".
Dawson City - Frozen Time Film Review

An extraordinary documentary from Bill Morrison. Using silent film footage found underneath an abandoned Canadian hockey rink in 1978, Morrison tells the history of film and the 20th Century.
Drama Movies Column - News and Reviews

This week's column discusses Ashley Bell's directorial debut. "Love & Bananas" is an eye-opening documentary on the lives of Asian elephants and the work of celebrated activist Lek Chailert.
Drama Movies Column - News and Reviews 5

Tennis is on my mind this week as Roger Federer is poised to win his 100th singles title. "John McEnroe: In the Realm of Perfection" is Julien Faraut's enlightening look at McEnroe's most successful year and the symbiosis between tennis and cinema.
Lakota Nation vs United States Film Review

The Lakota Nation's claim to the Black Hills is the subject of "Lakota Nation vs. United States". Although the US Supreme Court awarded the Lakota $122 million dollars for the land, the Lakota have refused the money. Learn more in my review of this poetic and enlightening documentary.
Life Itself Film Review

"Life Itself" is a candid, poignant and inspiring documentary about film critic Roger Ebert. Ebert lost his lower jaw to cancer and was unable to eat or speak as a result. He never stopped writing, however, about the subjects he loved; film and life itself.
Magician Film Review

2015 is the one hundred year anniversary of Orson Welles's birth. Chuck Workman celebrates the achievements of one of America's most gifted filmmakers in the documentary "Magician: The Astonishing Life & Work of Orson Welles".
Mary Pickford - The Muse of the Movies Film Review

Mary Pickford was one of the most influential film stars of the silent era. She was a successful actress, producer and writer. "Mary Pickford - The Muse of the Movies" reintroduces her to a modern audience.
Side By Side Film Review

Digital technology has revolutionized the production and exhibition of movies. Keanu Reeves discusses the pros and cons of digital with directors, cinematographers and actors in this informative documentary. Will film survive in the 21st century?
Speed Sisters Film Review

Watching "Speed Sisters" is an exhilarating experience and made me regret selling my Camaro. The five Palestinian women profiled form the first all-women racing team to compete on the Palestine Motor Sports Circuit.
Weiner Film Review

Winner of the Grand Jury Prize at the 2016 Sundance Film Festival, "Weiner" documents the former congressman's attempt to overcome a sexting scandal and redeem himself by running for mayor of New York City.
Where to Invade Next Film Review

Michael Moore looks for solutions, rather than problems, in his latest documentary. Moore travels to Europe to discover alternative ways of attaining and maintaining the American Dream.
Editor's Picks Articles
Top Ten Articles
Previous Features
Site Map
Content copyright © 2018 by . All rights reserved.
This content was written by . If you wish to use this content in any manner, you need written permission.
Contact Angela K. Peterson for details.