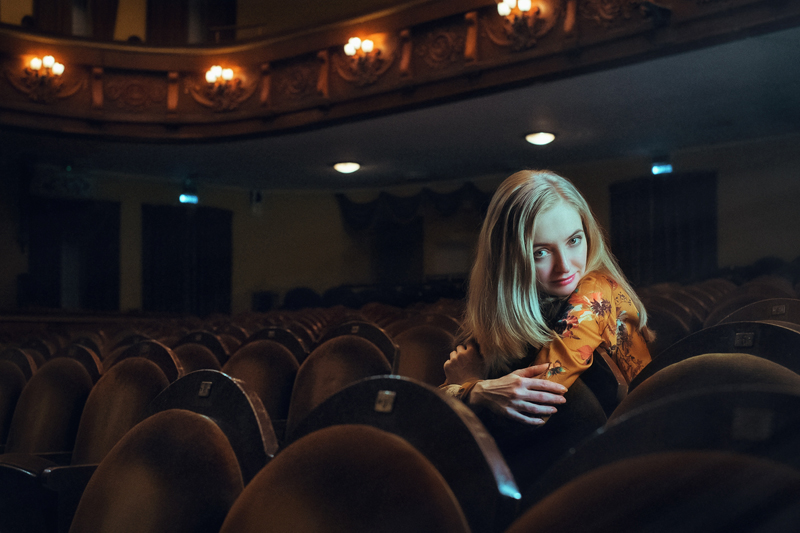 Films that originate from different cultures around the world.
A Five Star Life Film Review

Irene Lorenzi stays in the world's most luxurious hotels and gets paid to do so. But as Irene approaches middle-age, she begins to question what true luxury and freedom entail. "A Five Star Life" is directed by Maria Sole Tognazzi.
A Hijacking Film Review

Mikkel, a husband and father, is a cook on the ship MV Rozen when it is hijacked by Somali pirates. Peter Ludvigsen, the ship's owner, must decide when and if to pay the pirates. "A Hijacking" is a tense psychological drama written and directed by Tobias Lindholm.
A War Film Review

Tobias Lindholm explores the moral complexities of modern combat in "A War". A Danish officer orders a bombing raid in Afghanistan that results in civilian casualties, but saves the life of a wounded soldier. This film was nominated for an Academy Award in 2016.
Abuse of Weakness Film Review

Why would an intelligent woman submit to the machinations of an admitted con man and thief? "Abuse of Weakness", written and directed by Catherine Breillat, explores this question.
Balcony on the Sea Film Review

Before making "The Artist", Jean Dujardin starred in Nicole Garcia's evocative film "Balcony on the Sea." Using France's colonial history in Algeria as a backdrop, this film is an unusual love story with political overtones.
Drama Movies Column - News and Reviews 12

This week's column contains a capsule review of the Danish film "The Charmer" and info regarding Swedish director Amanda Kernell's new project.
Elena Film Review

Elena's love for her son is blind and fierce. Her husband misjudges the depth of her devotion and pays the price. "Elena" is an Andrey Zvyagintsev film.
Glory (2016) Film Review

No good deed goes unpunished in the second feature from writer-directors Kristina Grozeva and Petar Valchanov. A humble railway worker's troubles begin when he recovers a bundle of cash and is labeled a hero by the state.
Lampedusa Film Review

Although the tidal wave of refugees landing on Lampedusa's shores has receded, the island still witnesses tragedies at sea. The emotional toll exacted on first responders is illustrated in "Lampedusa", a two-part television drama produced in Italy and starring Claudio Amendola.
Leviathan Film Review

The story of Kolya, a man fighting the mayor's attempt to confiscate his land and property, is a tragedy with a social conscience. "Leviathan" was a 2015 Academy Award nominee in the best foreign language film category.
Like Crazy (2017) Film Review

Two women committed to a psychiatric facility find friendship and hope for the future. Valeria Bruni Tedeschi and Micaela Ramazzotti deliver award-winning performances in Paolo Virzi's emotionally satisfying film.
Living Is Easy with Eyes Closed Film Review

1966 and John Lennon is in Spain shooting "How I Won The War". Antonio, who idolizes Lennon and uses his lyrics to teach English, hits the road to meet his pop hero. Beautifully photographed, this tale is told with warmth and clarity by writer/director David Trueba.
Men and Chicken Film Review

Filmmaker Anders Thomas Jensen explores the meaning of family, employing his singular blend of shocking dark comedy and deeply affecting drama.
Rams Film Review

"Rams", set in a remote corner of Iceland, transcends cultural boundaries as it tells the story of two estranged brothers who spend forty years living side-by-side without speaking.
Retornos Film Review

A character-based drama in the guise of noir, "Retornos" tells the story of a man haunted by the death of his lover and the disintegration of his family. Starring Xavier Estevez, this debut feature from writer-director Luis Aviles Baquero is an unpretentious gem.
Sami Blood Film Review

This debut feature from Amanda Kernell was a massive hit on the film festival circuit in 2016. A teenage Sami girl attends a Swedish boarding school and is forced to choose between her ambitions and her heritage.
Shun Li and the Poet Film Review

"Shun Li and the Poet" is a beautiful film set in an Italian fishing village. Shun Li, a Chinese immigrant, develops a friendship with a widowed fisherman that has dangerous consequences for them both.
The Clearstream Affair Film Review

Gilles Lellouche stars as a crusading investigative journalist in this tale of financial corruption based on real-life events.
The Clink of Ice Film Review

Imagine cancer as an annoying houseguest who arrives unannounced and will not leave. That is the premise of writer/director Bertrand Blier's drama starring Jean Dujardin as a writer who battles a brain tumor. Expect flashes of dark comedy throughout.
The King's Choice Film Review

When Germany invades Norway in 1940, the King is faced with a choice. Abandon his country to the enemy or make a stand in defense of democracy. A critical and commercial success for filmmaker Erik Poppe.
The Measure of a Man Film Review

Vincent Lindon excels in his role as an unemployed factory worker trying to maintain his dignity. Lindon earned two major awards for this film, Best Actor at the 2015 Cannes Film Festival and Best Actor at the 2016 French Cesar Awards.
Two Days, One Night Film Review

Would your co-workers choose to keep their yearly bonuses if it meant you would be fired? Marion Cotillard stars as a woman fighting to keep her job and her dignity over the course of "Two Days, One Night".
Editor's Picks Articles
Top Ten Articles
Previous Features
Site Map
Content copyright © 2018 by . All rights reserved.
This content was written by . If you wish to use this content in any manner, you need written permission.
Contact Angela K. Peterson for details.