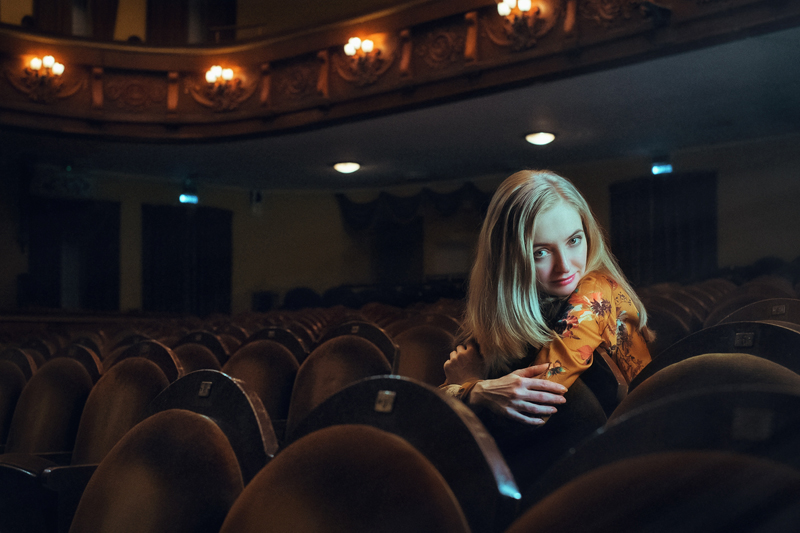 Material for films is often gathered from the other creative arts, such as novels and plays.
A Long Way Down Film Review

A chance encounter between four strangers on New Year?s Eve causes their lives to be irrevocably altered, for the better. Pierce Brosnan and Toni Collette star in the screen version of Nick Hornby?s "A Long Way Down".
A Walk in the Woods Film Review

Robert Redford and Nick Nolte star as two men attempting to hike the 2,000 mile Appalachian Trail and repair their friendship in the process. Adapted from Bill Bryson's bestselling book.
Big Stone Gap Film Review

Ave Maria Mulligan, single and proud at 40 years old, faces a crisis when her mother dies and a family secret is revealed. Adriana Trigiani wrote and directed this film, based on her best-selling novel "Big Stone Gap".
Child 44 Film Review

An authoritarian state allows criminality to flourish because it refuses to acknowledge the truth. Tom Hardy stars in this dark and gripping tale, based on the best-selling novel by Tom Rob Smith.
Hunt for the Wilderpeople Film Review

A misunderstood 13-year-old foster child finds love and acceptance in this comedic gem from Down Under. Written and directed by Taika Waititi, this sleeper hit is the biggest box office success from New Zealand to date.
In the Electric Mist Film Review

Tommy Lee Jones delivers another fine performance as Louisiana detective Dave Robicheaux, a darker version of the lawman he played in "The Fugitive". This absorbing thriller, adapted from a James Lee Burke novel, also features John Goodman, Levon Helm, and Buddy Guy.
Kon-Tiki Film Review

"Kon-Tiki" is an epic true-life adventure story. The film dramatizes Thor Heyerdahl's journey from Peru to Polynesia. He intends to prove his theory that people could have traveled from South America to the islands using only a raft.
Marlowe Film Review

James Garner stars as private detective Philip Marlowe. Do the female characters fare better in Raymond Chandler's 1949 novel "The Little Sister" or this film adaptation produced in 1969?
Pascali's Island Film Review

"Pascali's Island" is a must for fans of British drama. Adapted from Barry Unsworth's novel, writer-director James Dearden fashions a beautiful, elegiac tale with a trio of great British actors: Ben Kingsley, Helen Mirren, and Charles Dance.
Sworn Virgin Film Review

Filmmaker Laura Bispuri makes her feature film debut with this intriguing tale about Albania's sworn virgin tradition. Alba Rohrwacher plays a woman who has relinquished her feminine identity but gradually attempts to reconcile her independence with her sexuality.
The Company You Keep Film Review

Jim Grant has eluded the FBI for thirty years. When a woman from his past is arrested, and a reporter starts investigating, Grant learns that he can't outrun the truth. Robert Redford directs and stars in this adaptation of Neil Gordon's novel.
The Dressmaker Film Review

Kate Winslet delivers a tour de force as dressmaker Tilly Dunnage. Tilly returns to the small Australian town that branded her a murderer to exact revenge. Tragedy and comedy co-exist in Jocelyn Moorhouse's outstanding adaptation of Rosalie Ham's novel.
The Girl by the Lake Film Review

This film successfully transplants a Norwegian crime story to Italy. Based on Karin Fossum's "Don't Look Back", Toni Servillo plays a detective investigating the murder of a vibrant young athlete.
The Hunter Film Review

The Tasmanian tiger was declared extinct in the 1980s, but is it? A biotech company does not think so and hires a mercenary to hunt the animal down. Willem Dafoe delivers another stellar performance in this unexpectedly beautiful and moving psychological thriller from Down Under.
Truth Film Review

Cate Blanchett stars as news producer Mary Mapes. When CBS airs her story on the National Guard Service of President George W. Bush, Mapes finds herself in the middle of a firestorm of controversy. Robert Redford co-stars as CBS news anchor Dan Rather, who is also caught in the crossfire.
Editor's Picks Articles
Top Ten Articles
Previous Features
Site Map
Content copyright © 2018 by . All rights reserved.
This content was written by . If you wish to use this content in any manner, you need written permission.
Contact Angela K. Peterson for details.